A SPECIAL DELIVERY OF PRODUCTS 
CAREFULLY CURATED TO NURTURE YOUR BABY'S AGE & STAGE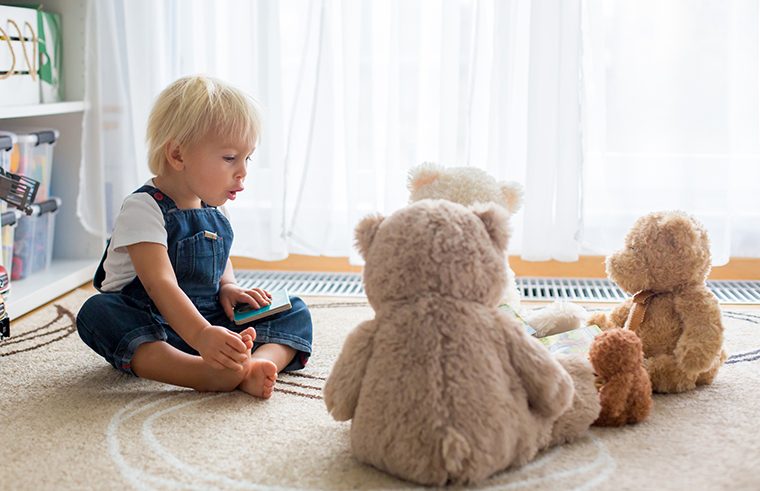 It is likely your little one is chattering away all the time using noises, hoots and squeaks. If you have a real social animal on your hands, they may even be saying a word or two.
​
This is a perfect time to start talking out loud as much as possible. Yes, you might feel like Jamie O on an imaginary cookery show as you describe how you made the toast this morning, but the more you speak, the more your baby will learn.
​
Our box this month encourages your little one to discover the world through their senses by playing, looking, touching and making lots and lots of noise. 
What's in my NeeNoo Baby Box?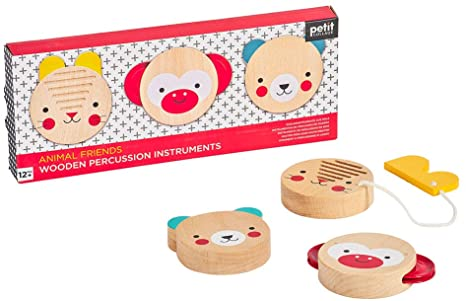 PETIT COLLAGE PERCUSSION SET



RRP:  £20.00  
The Parent Test
"Sara loves this - she really enjoys banging and shaking these little animals. The bright colours, different figures and chiming noises keeps her fully entertained." – India


The Full Story
Music is such an important way of encouraging excellent hand- eye coordination whilst stimulating all the senses for baby. Whilst Mama might need a pair of headphones, rest assured that this noisy racket is fantastic for your baby's development.​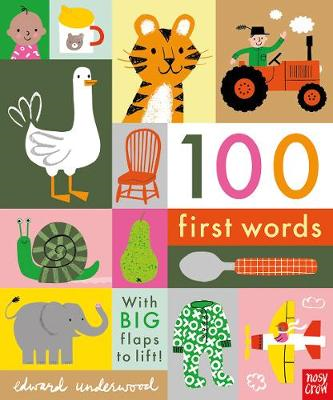 FIRST 100 WORDS



RRP:  £12.99  
The Parent Test
"Whereas my baby often gets bored with 'learning' books, this one really captured his attention because of the lovely large flaps and things to explore." – Lindsey


The Full Story
There are lots of first words books available but this is our favourite because each page has colourful blocks with simple, eye-catching illustrations and interactive flaps and mirrors to match the well-chosen words. We give this one 10 out of 10 for the 100+ words it covers.​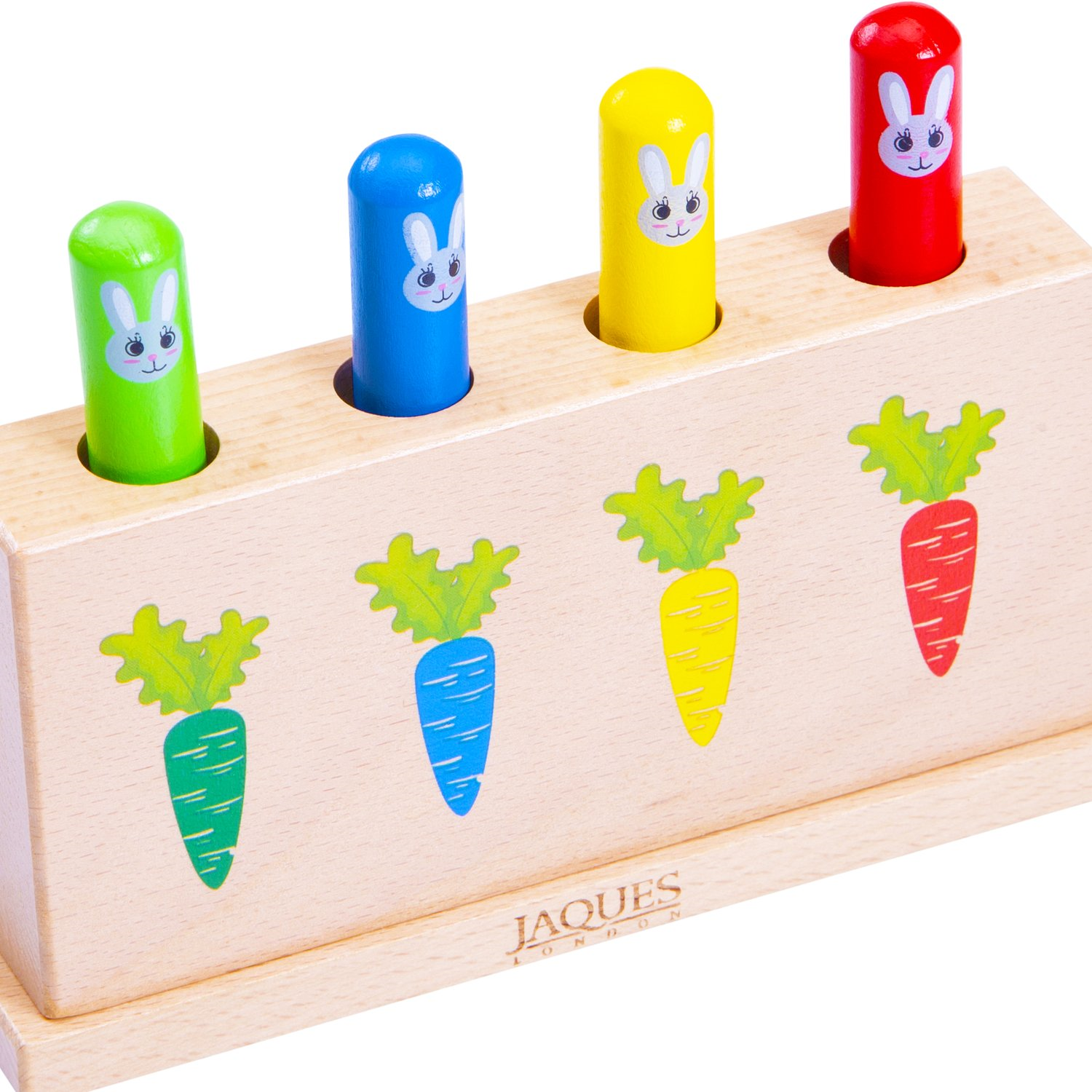 JAQUES OF LONDON BOUNCING BUNNIES



RRP:  £7.99  
The Parent Test
​"This is a classic toy that I remember from my childhood. It's so lovely to have a modern version back in Mary's playroom. " – Marth


The Full Story
From colour recognition, to hand eye co-coordination, to fine motor skills, these bouncing bunnies are a fantastic workout for your baby. Help them to push the bunny down and watch them pop up! Just be prepared for the myraid of giggles and 'more' that then follow. ​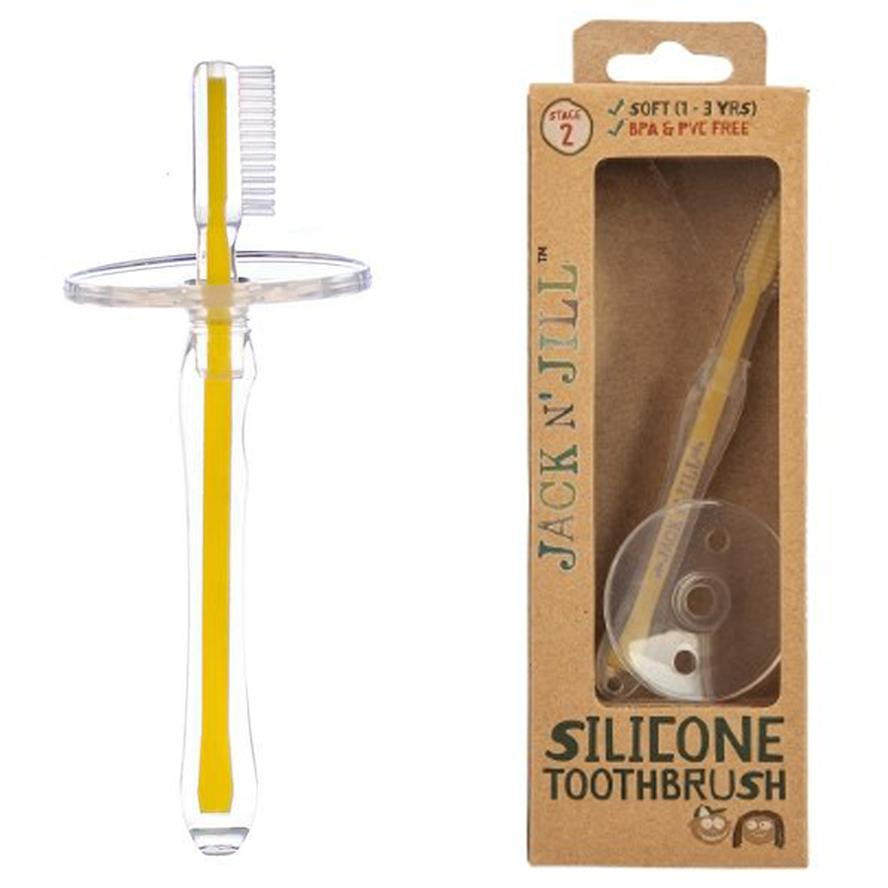 JACK N JILL SILICONE TOOTHBRUSH



RRP:  £4.99  
The Parent Test
​"A really great toothbrush with soft bristles and a guard from an environmentally responsible company - perfect for little people learning dental hygiene." – Jennifer


The Full Story
As your baby gets more teeth, it's important that the toothbrush they use is effective and still safe. This one from Jack n Jill is  is made specifically for 12 months + and is perfect for those little ones that want to grab it themselves, but still need guidance.​